1949 Tele-Tone
Model 220
---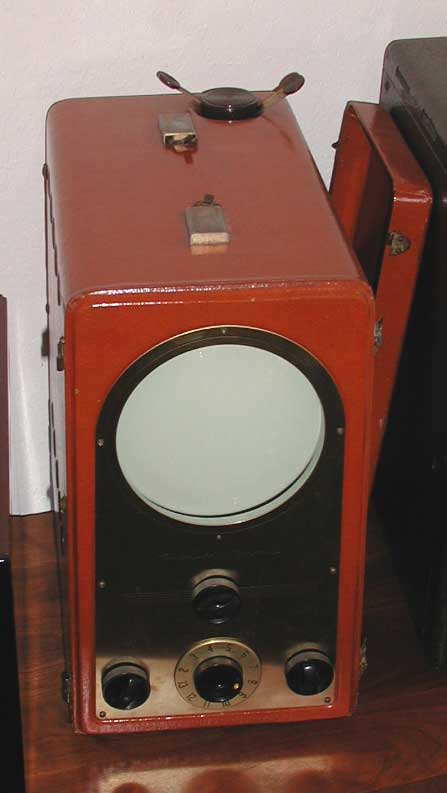 This is a 7" Electrostatic set using the ubiquitous 7JP4 CRT. This set has been electrically restored and is in working condition.
A "Porthole" set is one that has a completly round screen with no masked off areas.
When I got this set the cabinet had some damage to the bottom front area where it had been dropped at some time, possibly in shipping. It was easy enough to peel back the covering around the damaged area and glue the wood back together but because of the age the covering tended to flake off it's outer layer.
This was repaired by staining it with Minwax wood stain, then the entire set was sprayed with clear Lacquer. Not a perfect solution but perhaps the only way to deal with the problems, anyway it looks great.
The Brass front plate was wet sanded carefully with a grey Scotchbrite pad, very gently and in a straight line from top to bottom. It worked so well I didn't even have to repaint the recessed graphics and the brushed metal look is nearly a perfect match for the original!
---