1957 Hotpoint
Model 17S301
---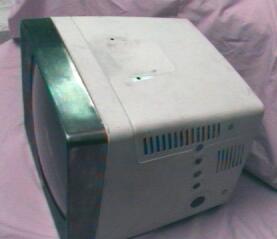 Except for the front bezel which I stripped before this picture was taken, and the missing chassis, this is basically what the set looked like when I received it, (Pretty awful eh?)
---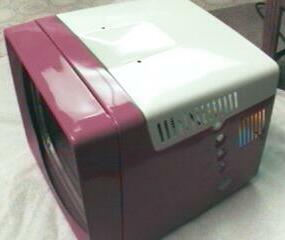 Here it is after being stripped to bare metal (Aluminum in this case) sanded, primed and painted. I also had to fill in a couple of holes where a toggle switch and fuse holder had been added.
The paint is a little too shiny and a little too Pink, sort of a modern retro version of the original color, but it was as close as I could get, and a lot better than the White Latex nightmare it was.
---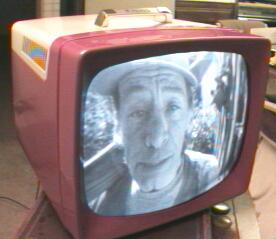 While the chassis was removed I Redid some previous "repairs" to the power supply wiring, replaced all the capacitors, checked the tubes, cleaned the controls, and replaced a defective on/off switch which had been bypassed with the previously mentioned toggle switch.
And finally, after reinstalling the innards! "Hey Vern!"
R.I.P Jim Varney, A.K.A. Ernest, 6/15/1949-2/10/2000.
---