1948 Hallicrafters
Model T-54
---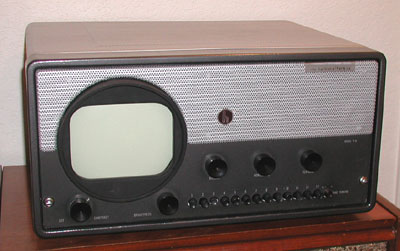 This is a 1948 Hallicrafters 7" using the 7JP4 CRT.
The 13 channel pushbutton tuner includes the obsolete channel One. The metal cabinet was designed by the famous Raymond Lowey who also designed the Studebaker Avanti among many other things.

This set was quite a basket case when I got it, it was dirty and rusty and it was also missing the CRT and knobs.

I picked up a NOS CRT from an online auction and the outstanding reproduction knobs came from Larry Bordonaro at Old Time Replications

---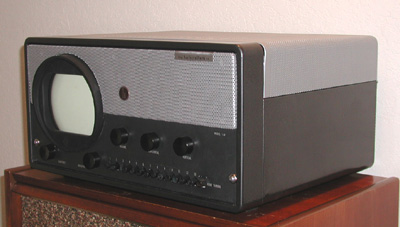 It was difficult to find paint that was the right color, short of having some mixed, so I decided to go with Hammertone paint from a spray can. It is almost a perfect match colorwise and the industrial look fits this set well. The lid and speaker grille were painted with a metallic silver, the front panel was in good shape and didn't need anything except cleaning.
---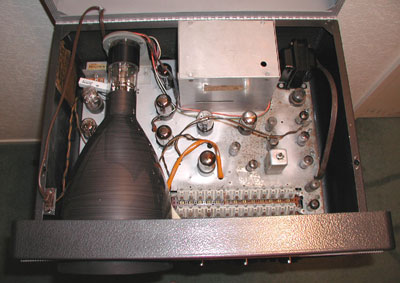 The lid lifts up on this set for easy access to the tubes
---