1949 Crosley
Model 9-407
---
This set was given to me so I can't complain too much about the condition.
It's actually not all that bad, it's just very dirty and will need refinished.
The really nice looking Burled Walnut part at the top is actually a "Faux Finish" meaning it's painted on and not real veneer. This is impossible to fix and will have to be replaced with a piece of real veneer. Fortunantly it is a small section because Burled Walnut ain't cheap!

This set uses a DuMont Chassis and has a tuning eye and their famous continuous tuner, i.e. it doesn't click into place but instead tunes like a radio by spinning the big knob on the front, note the spinner handle on the knob so you can crank it quickly to the channel you want. It also has an FM Radio and a Phono input jack.
I am looking for the three knobs to complete the set.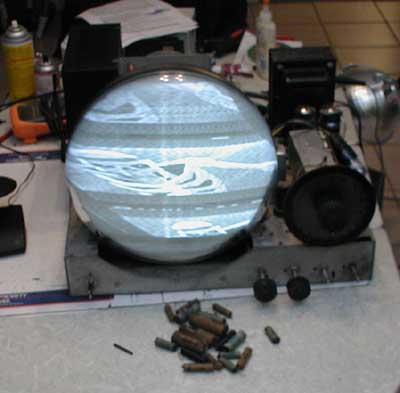 After replacing about half of the paper capacitors and one shorted can filter the set is starting to come to life. The picture on the screen is from whatever DVD was in the player and was broadcast to the set via a Recoton wireless transmitter.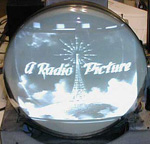 Here is another picture after replacing the rest of the capacitors and the bad tubes, it's improving!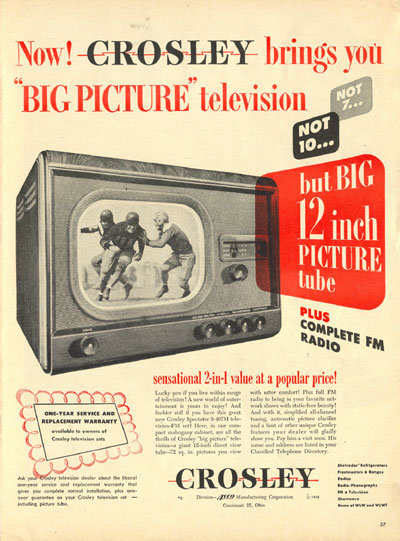 an original 1948 advertisement for this set.

---