1947 RCA
Model 721-TS
---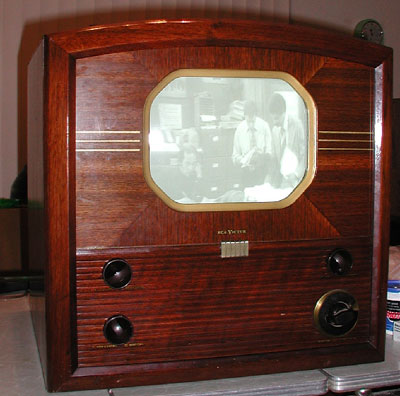 This was RCA's third post-war model after the 1946 621-TS and 630-TS
It has a 10" CRT.
Shown here with Barney Miller on the screen, the last time this set was operational Leave It Beaver was probably in it's first run!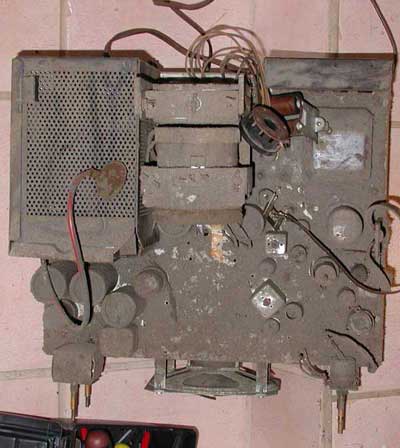 The set appeared to have been undisturbed for decades, the chassis was covered in a thick layer of fluffy grey dust.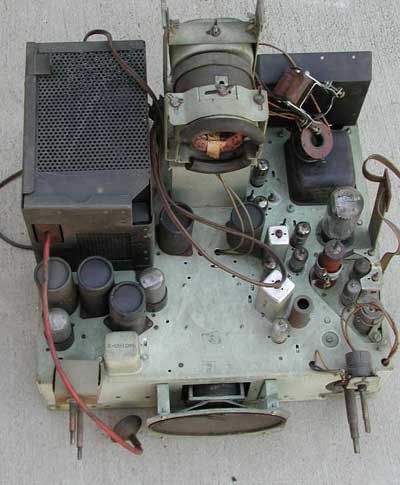 It cleaned up very nicely with just a soft brush and the vacuum cleaner.