1946 RCA
Model 621TS
---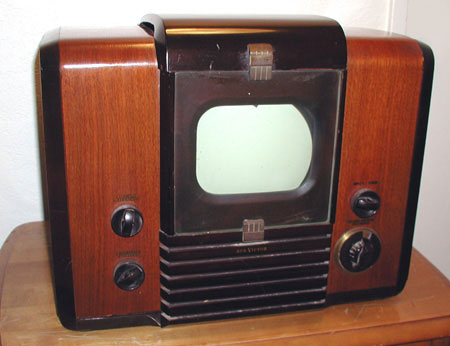 The 621TS was RCA's first post-war set.
It uses a 7" magnetically deflected CRT.

According to The Early Television Foundation this model was produced for only a few months in late 1946, about 17,000 were made.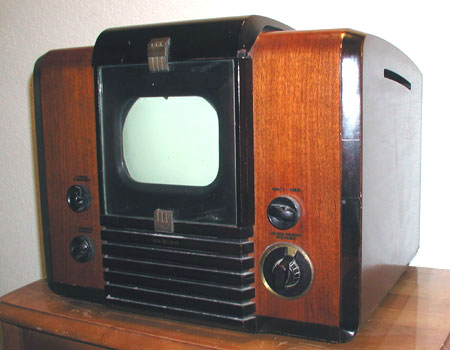 The cabinet for this set was designed prior to WWII in 1941 by the famous Industrial Designer John Vassos
The war of course interrupted everything and the design was not used till after the war in 1946.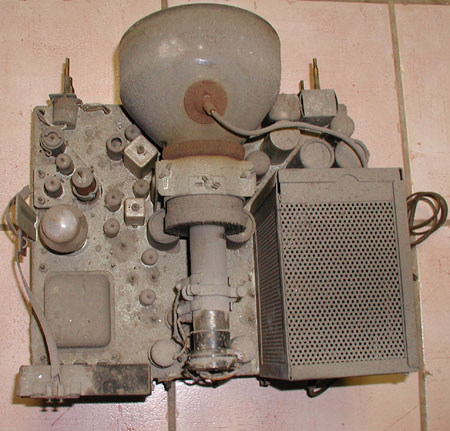 This picture was taken right after removing the chassis from the cabinet, it looks like 58 years of dust on there!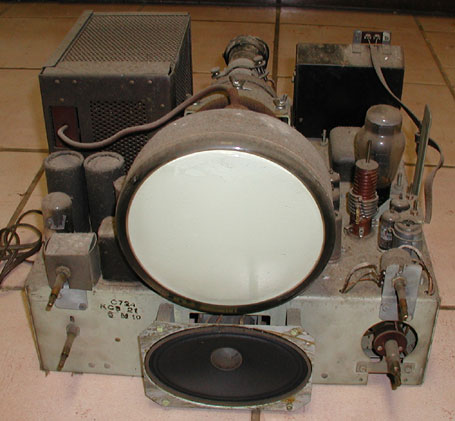 Front view of the 7DP4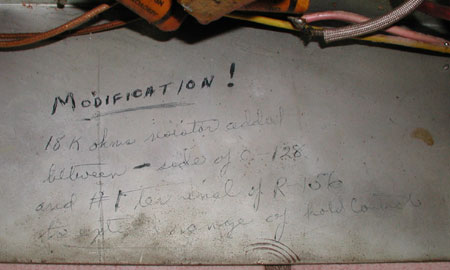 This message was left by a repairman long ago.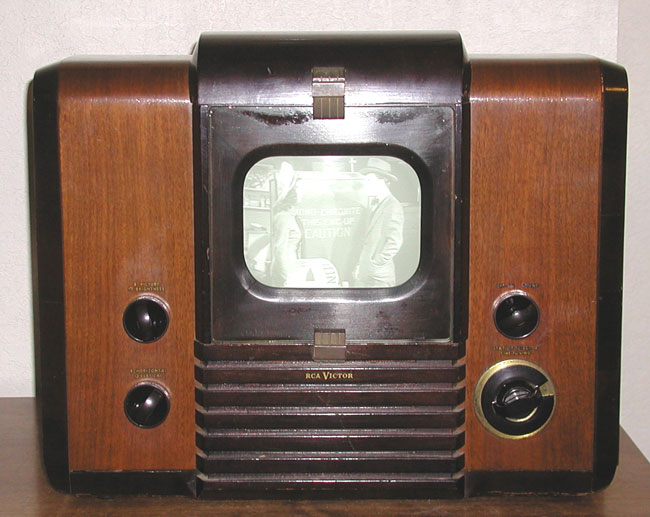 Restored and working.
To see a video of the set working click here

If you need an owners manual for your 621 RadiolaGuy sells a nice repro for $16.95