1957 RCA
Model 8-PT-7034
---
This is an RCA "Personal Portable" with an eight inch screen
Portable only in the sense that it is small and has a handle, this set is very well constructed and weighs in at a hefty 21 lbs!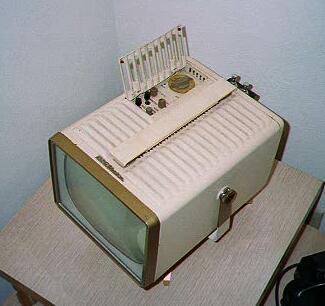 It perches on a nifty four legged stand, and can be tilted up or down for convienient viewing.
The controls are located under a flip up door on the top.