1950 RCA
Model 2T51 "The Shelby"
---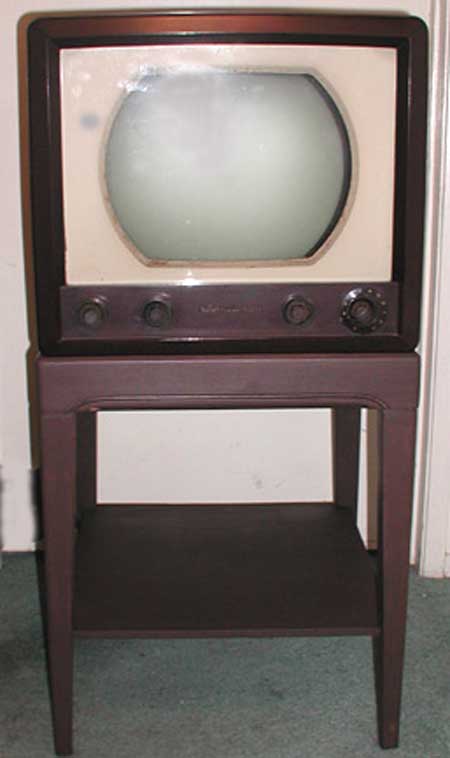 A nice 12" set with it's original stand.
The picture shows the stand after it was rebuilt. It was really wobbly and had to be taken completely apart, stripped, reglued and painted.
The TV is showing some rust on the metal masking around the tube, it has since been repainted also. The cabinet was showing it's age so I freshened it up with a little Walnut stain and a good buffing, it looks pretty decent now.

The set has been restored to working condition and I have made a small Video
In this clip from the classic 50's Sci-Fi "Them", James Whitmore saves the children (and Los Angeles) from the giant Ants!

---