1955 Zenith With Flash-Matic Remote Control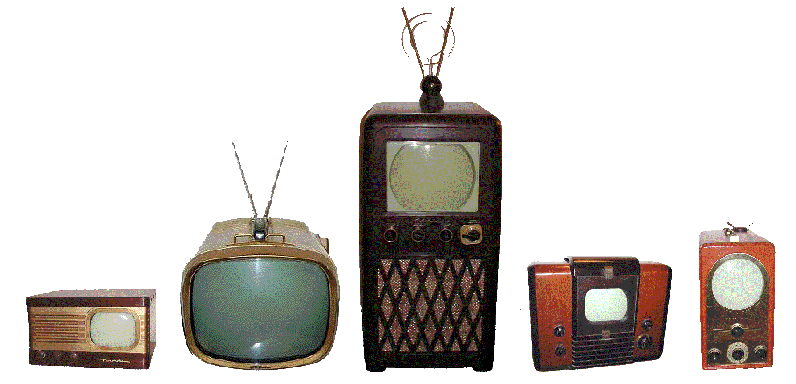 So why would an otherwise sane person rent a van
and drive 900 miles round trip to pick up a mid 50's TV that cost $10 on eBay?
Simple, this Zenith was the first set sold with wireless remote control
and that makes it worth the effort to save it from the landfill!

This system uses Photoelectric cells in the four corners of the
screen to control On/Off, mute and channel selection.
Since it used regular visible light to control the functions
(The remote was basically a flashlight) it was subject to all sorts of
interference from room lighting or even sunlight if
it was positioned facing a window.
These problems spelled doom for this system and it was only used for one year,
it was followed by Zenith's improved ultrasonic "Space-Command" system in 1956.


The chassis is dwarfed by the 21ACP4 CRT,
note the two 5U4 rectifier tubes on top of the transformer!


This picture was taken with the chassis on the bench,
No work has been done to the chassis at this point, it works this well just as found!
the picture tube was very weak, I rejuvenated it to take this picture but I have been given a
tube that is just like new and will install it when the set is ready to go back in the cabinet.


You can't really tell from the picture but the tuner assembly is rather large.
To get an idea just how big, it's sitting on top of a 10" Hoffman in this picture.


The big gear on top is just shy of 3" across,
The square black thing in the back is the motor that turns the tuner.


This is the back of the tuner
An amazing bit of engineering here, the two switches ride on the small wheel which has two notches cut into it.
One rotation of the wheel equals one channel up or down.
There are small levers on the switches that change position depending on which way the tuner is turning,
In one direction one switch will close and the other open, reverse the direction and the opposite happens.



This is the remote receiver unit that receives the signals from the photocells
and activates the various functions.


Lots of neat stuff back here.
This huge thing could no doubt be replaced today with a single module the size of an iPod.


How do you operate it? Right click here to download and save a .pdf copy of the operating guide.
An original ad for this set can be found here
---